man i'm craving Italian and Greek food right now!
Lets Gett'er Done! i finally did heheheh *snort* !..... holee crap Photoshop is slow today! haha
ok here we go, all i have is Ahkmenrah pics today.
(the date should be '07 lol oops)So here's the lovely Pharoh =)you can see i was having problems getting Rami's face just right with all my little doodles. it still didn't turn out right to me but whatever...
A classic chase fanart peice lol. Featuring our lovely web-mistress Sarah and moi. (happy late b-day sarah!)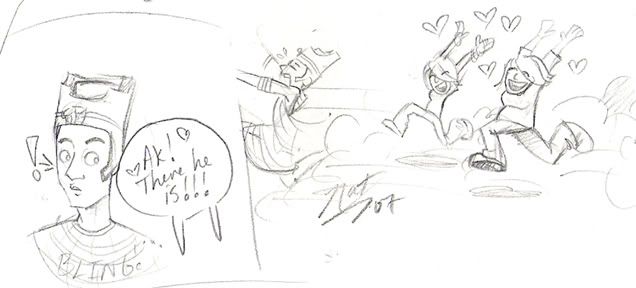 so that's it for now i'll have more later, drawing them is easy it's the scanning and re-sizing that flippin takes forever haha
sexy art yo!
Current Location:

>8D somwheres!!!

Current Mood:

busy

Current Music:

The Monkees- A Little Bit Me